Support
SUPPORT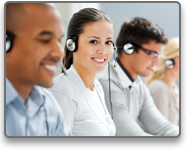 Client satisfaction is our top priority and is clearly the most important aspect of our company's success! With this in mind, we strive not only to provide you with the best solutions, but also the best support services and an exceptional overall business experience.
Our philosophy is reflected in our technical support services as well. We operate a 7×24 support center that's staffed by our own field engineers who regularly rotate to on-site customer engagements, giving you "Level 3" support on your first call to us.

Technical Support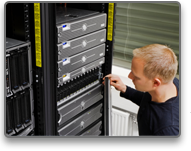 Our technical support customers benefit from access to skilled, real- world engineers that rotate between on-site customer engagements and handling telephone support calls. If you are already a support customer and need to get in touch with someone, please use the contact information page.